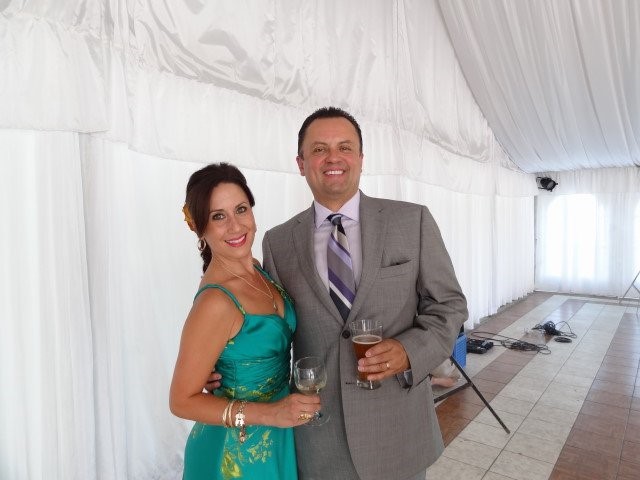 I am sending this letter to all my friends, family and acquaintances. You may feel that you know me very well or maybe we have met only recently. Perhaps we know each other through one specific aspect of our lives. Regardless, I would like to share a little of myself with you now and something that might be new to you. If you know more about me as a person and what makes me tick, you know that I am a real estate agent that doesn't expect your business but only the opportunity to "apply for the job." If through this letter you learn that I would like to know you even better, then it will have served its purpose.
Both while growing up in Oakland and moving to Sacramento in the eighth grade, I had friends whose families were in real estate development and were also members of the Greek community. I realized they shared much of the same hard work ethic that my family did. And I saw how real estate made them successful by all of the hard work they poured into it. As a native of Bogota, Colombia, having so many Greek friends was always a unique aspect of my background.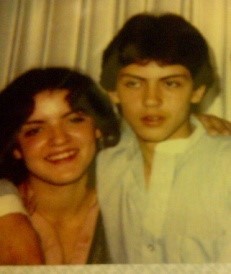 My family very much valued hard work and home ownership too. It was part of the American dream for them and part of their dream for me. When I was 18 my mother gave me and my sister a down payment to buy a home together. We were both working full time at the Price Club, what is now Costco, and we shouldered the added responsibility of home ownership because we knew how important it was to our mom. We trusted that she knew it would be good for us to start with this type of investment at a young age. Instead of throwing rent money out the window each month, our hard-earned money would be earning us equity in something real; it would be our investment in the future. So barely out of my teens, I learned firsthand how great real estate investing could be.
My mother's brother, Uncle Dan came to this country when I was a young boy. He started his life here by making keys at a department store. From that humble start, he now he owns one of the biggest construction companies in the Bay Area and over 50 rental properties. He always said, 'given the opportunity, you can get it done.' My early exposure to the real estate industry through my childhood community, my early home ownership and having Uncle Dan as a role model have been experiences that have stayed with me and helped me make my ultimate decision to become a real estate agent.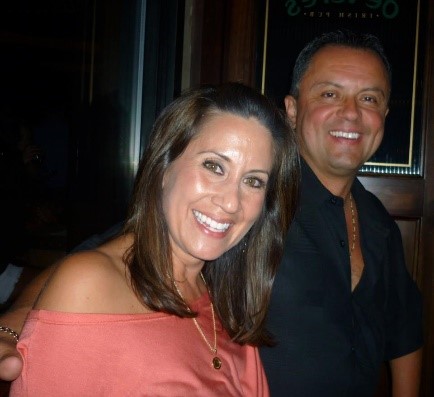 It was a long time before I came to real estate as a career though. After working in retail for many years, I went into radio sales and management. It was during a golf tournament where a client of mine told me, "You would be good as a real estate agent." It clicked. All my professional experience led me to this career as I had become very skilled in working with customers to get them what they needed and in managing the details of large, complex projects. In 2003 I started working in real estate lending, and by 2004 I was a licensed real estate agent.
Since then, it hasn't been the monetary success of real estate that's motivated me. It's been the ability to be an advisor to people in need. I've had situations where I've gotten calls from clients who experienced negativity from other agents and their monies weren't being used properly. I was able to advocate for them and advise them on how to get their deposits back from unscrupulous agents. In this way I have taken on the role of counselor at times. Being fully bilingual has enabled me to guide and educate my Hispanic community members about the best path for them. The joy of handing the keys to a family who never thought they'd own a home is unbelievable. It's these moments that drive me to keep working with people from a place of genuine service. It is rewarding to help connect people with a home and community that will become the backbone of their lives for years to come.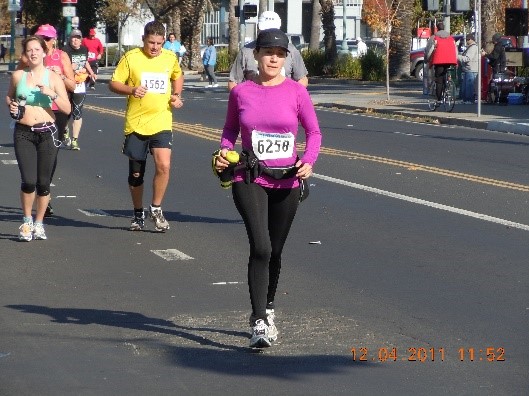 My desire to help and be of service to others extends beyond real estate. I enjoy working on behalf of the community and raising money for many charitable causes. As a board member for the Sacramento Hispanic Chamber of Commerce, a non-profit organization, I can work in a large group to advocate, educate and help small business owners thrive within the community. I'm also a member of the annual gala committee and the chair of the annual food and music festival, and help with many events throughout the year. All of our events raise funds for charitable causes such as educational scholarships for Hispanic youth.

Carla, my wife of 14 years, participates in many fund-raising marathons like the non-profit California International Marathon (CIM) and the Parkway Marathon which benefits the American River Parkway. I'm at all her running events, supporting the cause and cheering her on each time as she accomplishes such an amazing feat. Besides working together for marathon causes, we love to spend time with our two Chihuahuas, Lola and Pete as well as boating with friends on the river.

Earlier this year, I made the decision to partner with an exciting and groundbreaking agency. I've always wanted to build my own brand and company so this change was liberating, and it gave me the freedom to focus on how I believe my clients should be treated. It feels good knowing that I can provide better service by working under my own name and my own principles. And I am excited to run a real estate business based on service.

If you work with me, it's important to me that you know me as a person. I believe you feel the way I do, and feel most comfortable doing business with people when you understand how they work and why they're in business. My parents instilled in me the concept that nothing comes for free and that only through hard work and dedication do you get you where you want to be.

I am the type of real estate agent that is always working to find the right solution for YOU. Working with me you're going to have full transparency. I will disclose everything you need to know and be at your disposal—I won't put you off. My clients come first and I will treat you as I would want to be treated. I let you set the pace and give you the tools so you can make the decisions on how to proceed.

I want you to pick a real estate agent that's the right fit for you. If that's not me, it won't risk our friendship. I would never be upset if you choose someone else as your agent. When you or someone you know needs a real estate agent, all I ask is that you give me the opportunity to demonstrate my services and interview for the job. Thank you for taking the time to learn more about me. I greatly appreciate it and hope that I can earn your business should you ever need a real estate agent.